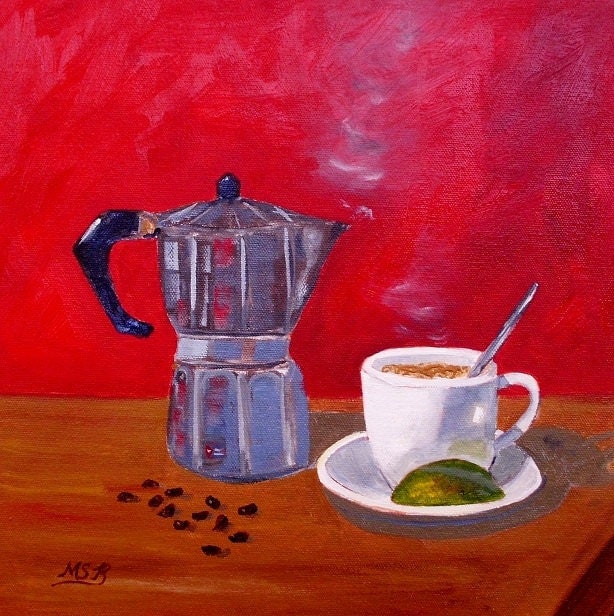 Cuban Coffee Beans and Lime Copyright 2012 Maria Soto Robbins





Dimension: 12x12x.75 inches gallery wrap canvas

Media: Oils

This vibrant, impressionistic painting was done with brushes and palette knives and shows a demitasse full of Cuban coffee together with the typical Italian espresso coffee maker and cut lime. Since I'm Cuban, and I love my cafecito, I inserted a Cuban flag in the reflection. Can you see it? Thick, impasto foam on the coffee! A great brew to share with a friend!

It has a gently textured impasto. Sold without a frame!

Varnished to protect it from dust and ensure longevity.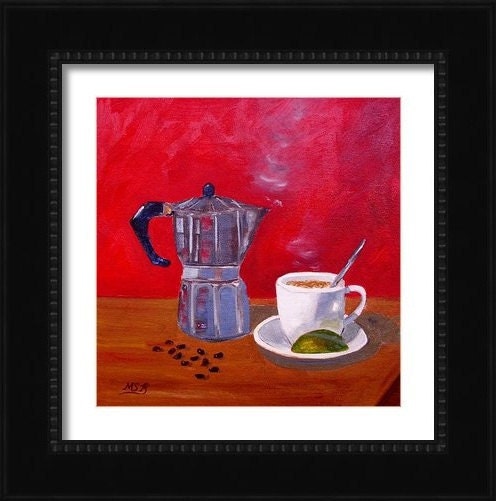 Click
here to check out
Cuban Coffee Beans and Lime original oil painting in my Etsy shop.