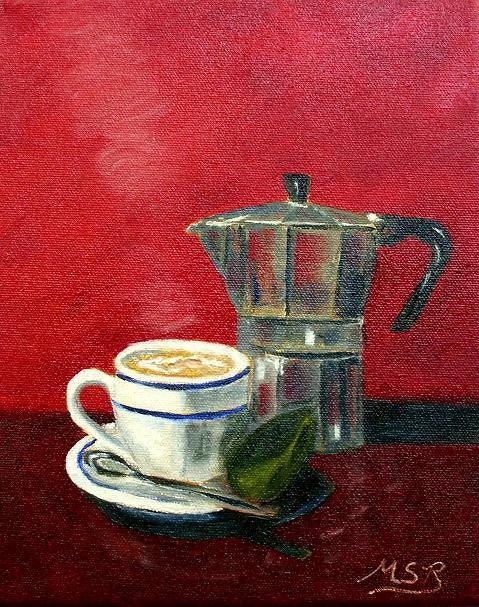 Another in my series of Cuban Coffee and Lime paintings.

This one is done in a vibrant, impressionistic style with brushes and palette knives and shows a demitasse full of Cuban coffee together with the typical Italian espresso coffee maker and cut lime. Thick, impasto foam on the coffee! A great brew to share with a friend!

Size: 10x8x.75 gallery wrap canvas
Media: Oils
Free Shipping now in my Etsy store. Click here for more information.