I perhaps owe having become a painter to flowers. (Claude Monet, 1840-1926)
The holidays have come and gone and I'm ready to get back to
work
painting. One of my favorite subjects, that I never tire off it seems, are flowers. Lately it's been
geraniums
. Here is the latest one. It has the textured petals in thick, rich buttery oil paints. Hope you like it and remind you that spring is right around the corner!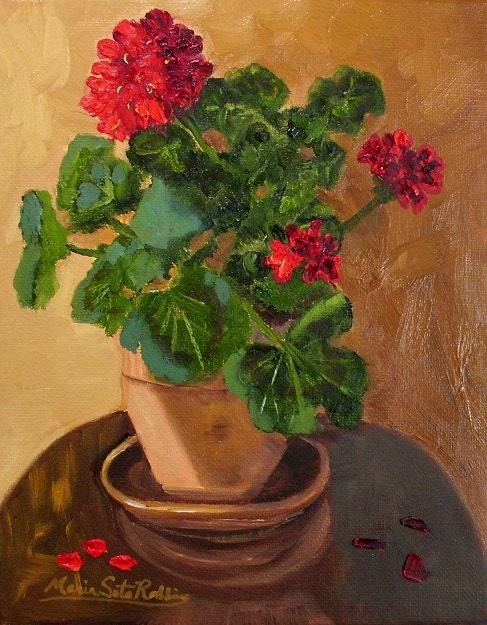 Copyright 2013 Maria Soto Robbins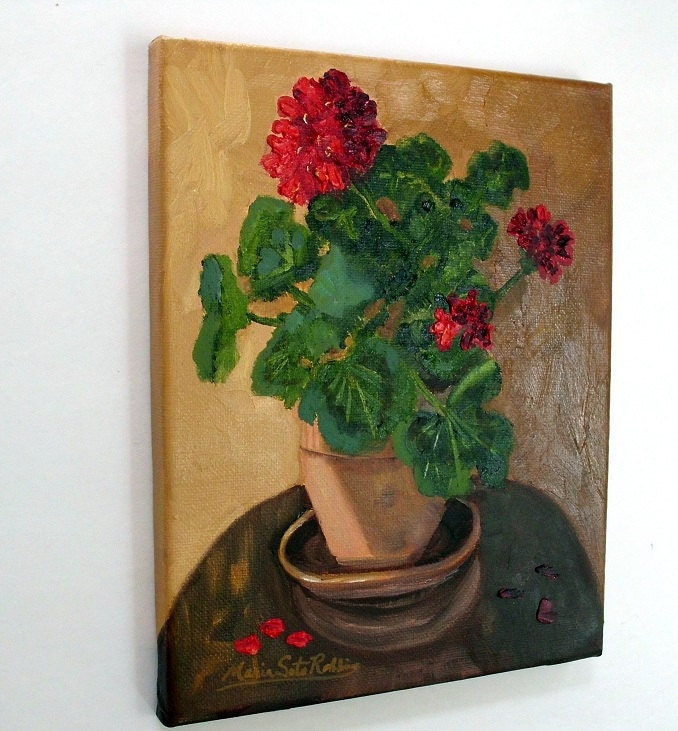 You can click below to purchase directly or visit my Etsy shop here.
Dimension: 8x10x.75 inches gallery wrap canvas
Media: Oils
Price: $55.00 with Free Shipping
Thanks for stopping by today!
Cariños,
Maria Soto Robbins
msr107@gmail.com
http://www.artbymsr.etsy.com
http://www.art-by-msr.com